Due to factors like mono cropping and crop intensification,
soil nutrients get mined frequently.
These processes might hamper crop production and yield, reducing the output. This is where Unimart comes in!
Our soil testing services help you diagnose the availability of nutrients in the soil you want to use for cultivation. We will provide you with the correct information to protect your crops and improve irrigation results.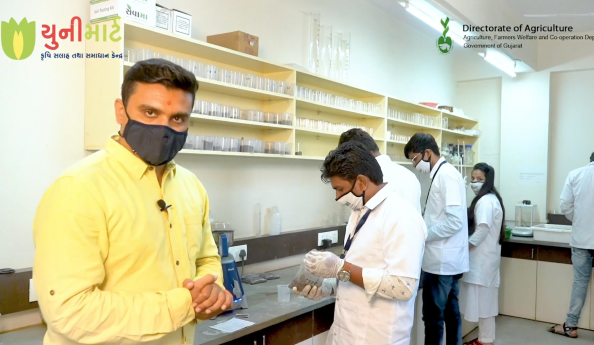 As we always kept the farmer's needs in mind while developing solutions, thousands of farmers loved our products. We received a massive response, and orders came knocking on our door!
That's why we were able to scale our business and branch out to states across the country. At present, we serve more than 10 Indian states and over 78,000+ farmers. We have successfully taken care of more than 2,00,000 acres of land and boosted their productivity.
We have 250+ Unimart franchise outlets spanning the country and are dedicated to revolutionizing farming forever!
The soil testing procedures you need to follow include
After testing the soil and preparing the report, our agricultural experts will offer you personalized solutions to improve your farming.
---
Why Choose Soil Testing?
Soil testing will help you determine the appropriate soil for cultivation, reducing time, effort, and expenses. You will receive the following benefits when you select our services