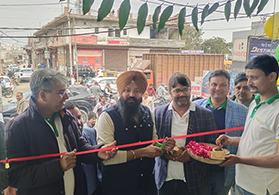 Store Openings
01st Jan 2023
New Unimart stores open across India at Niphad- Maharashtra, Kutch-Gujarat, Guna- Madhya Pradesh, Sonipat- Haryana, Khargone- Madhya Pradesh in the month of January.
All inauguration ceremonies showcased spraying services through Boom Sprayers and Drones which turned out to be the major attraction for the farming community attending the launch events.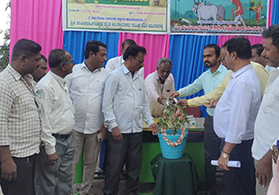 Farmers Day Celebration
23rd Dec 2022
Unimart team organised various farmer meetings across India on Kisan Diwas i.e., 23 December 2022. The meetings celebrated farmers and their essence in the Indian Economy.
Through the meetings, Unimart team informed the farmers of basic crop protection related information and how Unimart can help them with the same. Farmers were also informed of Unimart Services which can help them enhance their yields.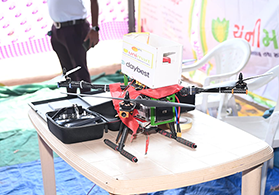 Unimart launches Drone based advisory at Dehgam, Gujarat
18th Dec 2022
For the first time in India, Unimart (UPL Ltd.) launched drone based advisory at Dehgam in Gujarat. More than 200 farmers attended the launch event.
Through the advisory, Unimart will provide complete analysis of soil testing and farming along with a system that shares alerts, predictions, symptoms of pests/diseases. Launch event itself witnessed a booking of 1000 acres for the said service.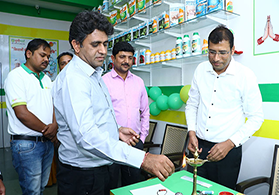 Inaugration of Unimart FOFO store in Chhindwara, Madhya Pradesh.
15th Nov 2022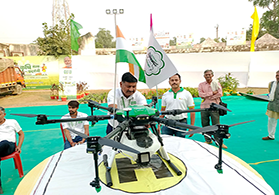 With a display of Unimart's technological advancements, our team participated in the Morena Kisan Mela (Madhya Pradesh).
11th Nov 2022
Honourable Chief Minister Mr. Shivraj Singh & Central Agriculture minister Mr. Narendra Singh Tomar along with many Government officials graced our stall with their presence. Farmers attended the live demonstration of our Drone Services set up in the stall.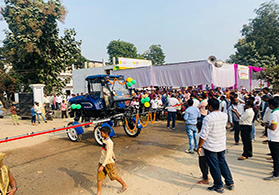 New franchisee of Unimart has been inaugurated at Arkha in Raibareli area, Uttar Pradesh.
10th Nov 2022
More than 300 farmers attended the launch and learnt about Unimart Model and its services. Live demo of Boom sprayer and seed treatment machine piqued the interest of many farmers.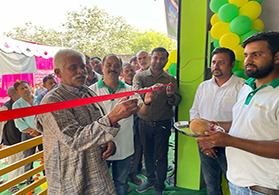 Unimart opened a new store at Sudamapur, Raebareli, Dist- Bulandshaher- UP.
07th Nov 2022
The inauguration occurred in the presence of more than 100 farmers, who also witnessed the demonstration of our Boom Sprayers and Drones.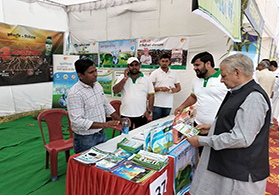 Unimart team participated in the Kisan Mela organized by Fasal Kranti in Baraut Baghpat.
02nd Nov 2022
The stall was graced with the presence of many farmers who got acquainted with our wide range of crop solutions and technological offerings.