About Project Groundnut
The Government of India (GoI) aspires to double the income of farmers by 2023. This includes the plans to enhance their food and nutritional security through Good Agricultural Practices (GAP).
We launched Project Groundnut in collaboration with the Government of Gujarat to improve the quality of groundnut production. The project aimed at boosting groundnut productivity using modern technology, equipment, and farmer training.
The initiative addressed groundnut harvesting issues like adverse climatic conditions, pest attacks and lack of technological support. Our goal was to improve the conditions of areas such as Rajkot, Dwarka, Jamnagar and Amreli, which were most affected by these problems.
With an objective to improve farmers' income by harvesting groundnut efficiently, the project ensured that the farmers received adequate support to profit from the groundnut output, production, and sales. Services for managing toxic pests like white grub were also extended.
Project Groundnut has been declared one of the best by the Government of India this year.Through Project Groundnut, we strive to equip farmers with crop protection, weather forecasting, farm mechanization and a wide range of services.
Services Offered
Our services will transform the way groundnut is produced and boost farmer revenue. We aim to tackle all groundnut irrigation problems with unique solutions.
ICM Product KIT
Avail products for crop establishment, crop protection and nutritional improvement under this kit. We pack the IPM Kit at our distribution centres and deliver it to your doorstep.
Farmers enrolled at the Crop Advisory and Farmer Training Centre will also receive this kit. You can also opt for on-field crop advisory and training to learn modern groundnut harvesting techniques.


IPM KIT is packed at Distribution Centre


The IPM Kit was made available to enrolled farmers at CAFTC


Delivery Van carried the IPM KIT and delivered to enrolled farmer home or farm point
Weather Forecasting Services
Receive the proper knowledge of ideal climatic conditions for growing groundnut. Our services include weather forecasting facilities for protecting your crops from harsh climates.
Over 5255 farmers have experienced better harvesting results, covering more than 15,200 acres. We have established 38 weather stations to provide authentic weather information.
Farmers Benefitted
Acres Serviced
Weather Stations Installed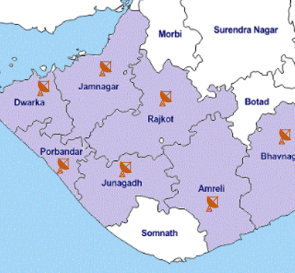 Rain Gauge Services
We provide specialized information on rain forecasting to help take care of your crops. Our team conducts excellent rain gauge installation processes to derive these forecasts.
The installation steps include village mapping, roof identification, sending SMS alerts and assembling the weather station.

Village Mapping for Installation

Identifying Roof Top for Installation


Agreement with House Owner for Installation


SMS Alerts to Farmers

Installation of Weather Station and Rain Gauge


Assembling Weather Station
Remote Sensing Services
These services include NDVI alerts and water stress information to help your farming initiatives. We will guide you to identify the ideal areas for sowing and understand soil properties.
The facilities include a geo-tagging mobile application that sends automated alerts about farmland. You need to visit the area with the app installed on your smartphone.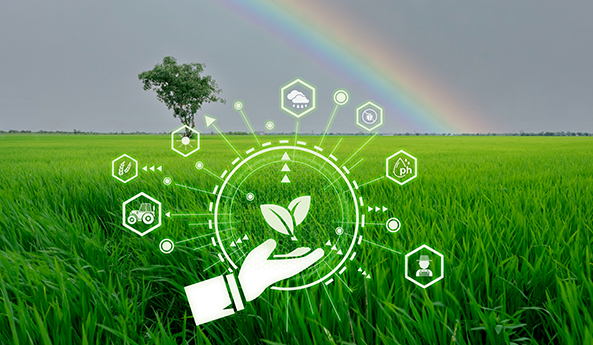 Farm Mechanization Services
Enhance your farming technology with our mechanical spraying services. Our efficient machines are technology-enabled and offer uniform spraying.
Enrol in this program to receive a spraying schedule and guidance from a machine operator. Utilize our high-tech devices to spray pesticides effectively and preserve groundnuts.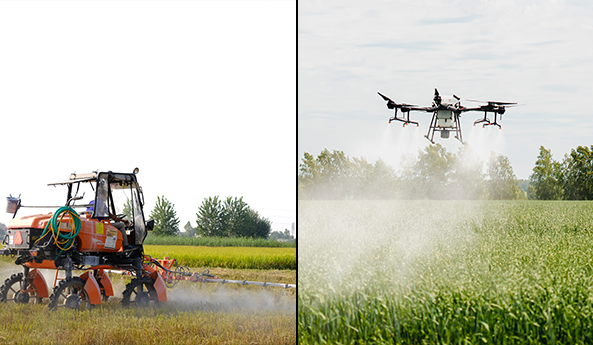 Geo Tagging Process
The process includes visiting the farm land, mapping the area and marking the area. Then, alerts and SMS texts will be sent to the farmers' mobile phones.
So, farmers will receive location-specific data like latitude and longitude of the farm land, which will improve farming efficiency.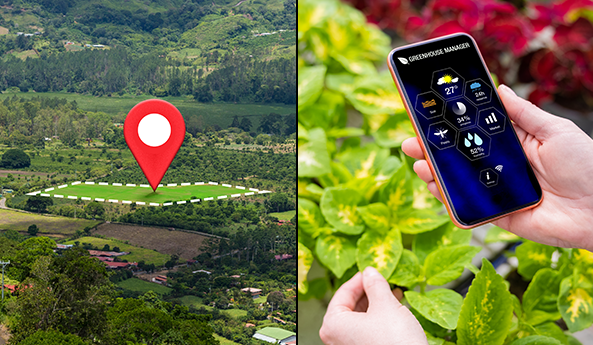 Soil Testing
Understand soil health via our testing facilities for proper groundnut irrigation.
Our detailed process involves field observation for collecting a soil sample.
The testing experts send the sample to the lab for testing.
According to the test results, our experts prepare the soil health report and send it to you.
We have successfully tested more than 3000 soil samples to help thousands of farmers like you. So, you can entirely rely on our services!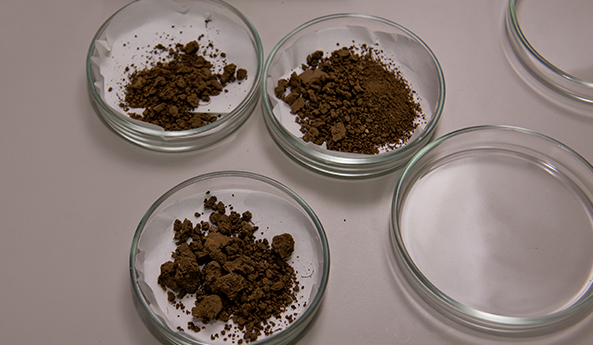 Crop Advisory and Training
Collaborate with us to receive the required technical and agricultural knowledge to improve your farming practices. Our team has more than 100 team members to support you.
We will send training and advisory messages to your smartphone via our mobile application.